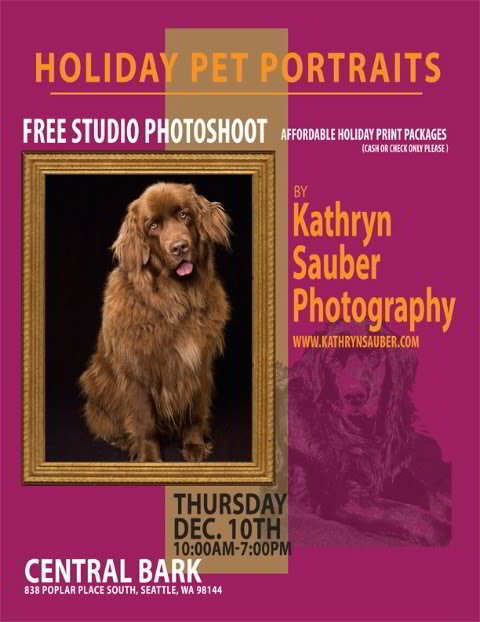 Reservations are filling fast

If Central Bark figures in your holiday plans, be sure you've made your reservation for boarding or grooming. Our available slots are filling fast, and we want to make sure you don't miss out. Call now!
Holiday hazards for your pets

Ah, the holidays. The decorations, the lights, and the music. And then there are the lovely greens that make everything so festive: Christmas Cactus, hemlock, holly, ivy, berries from mistletoe, poinsettias – all quite poisonous to pets.
Here's an idea. Pick the berries off the mistletoe, or wrap the whole plant in plastic to keep the berries from dropping. Put the plants and greenery in a room where the dog doesn't go, or up (WAY up) out of reach. Or consider using artificial decorations instead. Many of them are quite realistic.
When your dog looks at you with those big, soft eyes as you eat your holiday dinner, be strong! Cooked turkey, goose, chicken, and duck bones are extremely dangerous because they splinter and can get stuck or pierce a dog's digestive tract. There's even controversy about whether or not uncooked fowl is really safe for canines to eat, so talk to your vet if you want to try raw food with bones in it.
Oh, and one more thing: that water you put in the Christmas tree stand to keep the tree fresh? From the ASPCA blog: "…sometimes people add preservatives to Christmas tree water that may contain fertilizers. While these preservatives are poisonous, they can cause stomach upset. Stagnant tree water can also be a breeding ground for bacteria, which can lead to vomiting, nausea, or diarrhea. It's a good idea to make sure a skirt or a cloth covers the bottom of your tree to deter your dog and cat from drinking the water."
Bailey, the unknown reindeer
This u-tube video has been seen almost 5 million times since it was first posted in December, 2007. It's worth seeing again, for those of you who already saw it. And if you haven't, get ready to be reminded why we love our pups so much. Pure joy!
Poll results so far
Sixty percent of people responding to our blog poll about services they want to see offered by Central Bark want training! If you haven't voted yet, do! We want to know what services you think are important.
Happy Holidays!