Rally Obedience on May 6th – Rally-O is the new wave of basic obedience trainining: fun reward-based pratical obedience using instructive signs. If your dog can sit, down, follow you, or turn right (any or all of the above) you are already on your way to aceing this dog sport. All of the exercises in Rally can easily go from competition ring to sidewalk. Rally broke the mold in that it allows you to praise and encourage your dog during competition and that the course is never the same twice, removing the predictablility and rigidness of old-school obedience.

Canine Freestyle on May 13th – This rapidly growing sport is an absolute blast to train and perform. You simply create a routine of chosen tricks to music. It lets your dog's (and your) personality bloom, having no required moves to compete. You can do whatever your dog and you feel comfortable with. If your dog stinks at stay, then don't stay. If your dog loves to jump, put that on cue and tada! If your dog wants to improvise, great, go with it. You will never be docked for too much personality.
Nosework on May 20th – Harnessing the power of a dog's nose is part of our ancient and magical relationship with canines. Nosework does just that, by asking your dog to navigate a course of objects and indicate which objects are marked by a small amount of predetermined scent. It engages your dog's brain, provides a ton of enrichment, does wonders for focusing and calming hyperactive dogs, and is a natural to train. Plus it welcomes dogs of all abilities (deaf, blind, handicapped dogs welcome).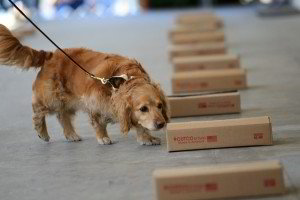 Workshops are from 7:30-8:30pm. To enroll call at 206.325.3525 or e-mail at info@central-bark.com