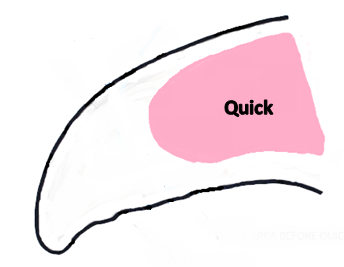 My dog's nails are really long, why can't you just cut them really short?

This requires a bit of nail anatomy; dog's nails have blood vessels that run down the length of the nail called the quick. The quick feeds the new nail growth with nutrients; as the nail grow out so does the blood vessels in order to continue to 'feed' the new nail. The length of the quick limits how short you can trim the nails but with regular nail trimming or dremels you can make the quick recede allowing you to get the dog's nails shorter.
How often should I trim my dog's nails?
The exact time varies on the dog so there isn't a concrete answer. There are a lot of factors that affect nail growth: nutrition, exercise, health and age just to name a few. Some dogs needs nail trims every 2-3 weeks while some need them only every 5-6 weeks and some rarely need them. Easy way is to ballpark about 4 weeks and then adjust based on how short/long your dog's nails are.
What's the difference between getting a nail trim and a nail dremel?
First and foremost, the tools that are used are different. Nail trims use nail clippers while a nail dremel uses a handheld sander to file down the nail. As you can see from the diagrams, nail trims cut the nail up to the quick and you're left with a flat cut. Nail dremels on the other hand allow you to sand the nail down without leaving a flat cut and get a bit closer to the quick while sanding out any rough edges.
Which is better a nail trim or a nail dremel?
That's really up to your dog, nail trimming is important for the health of your dog so either method your dog is comfortable with is going to be the better option. As a heads up, a lot of dogs who don't get nail trims often are scared of the dremel and it takes some regular use to get them comfortable with it. If you're unsure, talk to your groomer or pet grooming professional to see which is the best method for your dog.
Help! My dog won't let me trim his nails, what should I do?
We see this a lot so you're not alone; plenty of dogs will not let their owners trim their nails. This depends on how dedicated you are to wanting to trim your dog's nails yourself. You can train your dog to sit patiently for nail trims using positive reinforcement training but it does take some time and you won't be able to do all four paws let alone all eighteen (twenty if your dog has rear dew claws) nails at once. There are a plethora of dog grooming salons and dog daycares that offer grooming services that will be more than happy to do nail trims for you. Pricing for these are pretty reasonable and usually range from $10 to $20.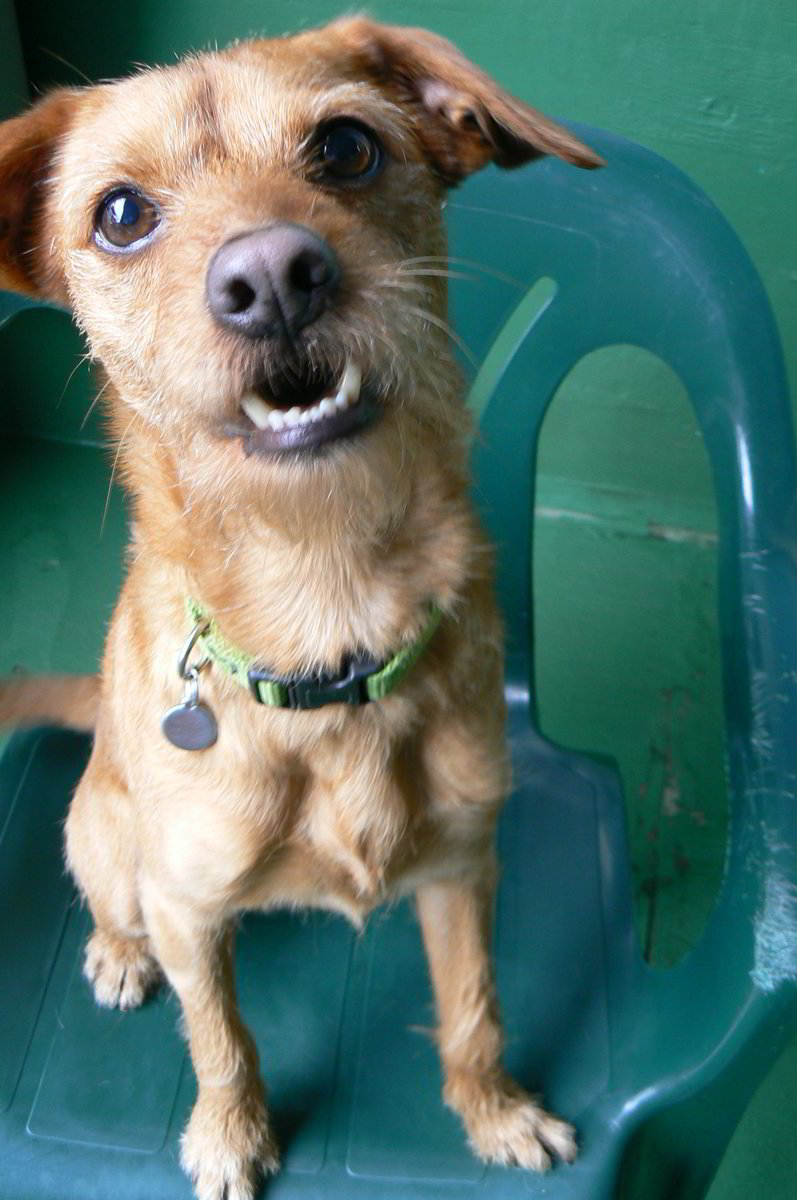 We love answering your pawesome questions! Leave a comment down below if you have another nail care question or dog-related question.