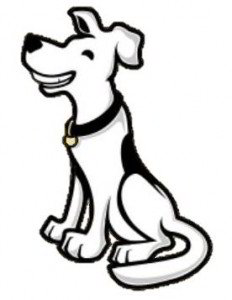 Let's first start with the supplies:
Don't have a dog toothbrush? Dog toothbrushes designed for dogs are great but in a pinch you can also use a soft bristled children's toothbrush, a finger toothbrush or a clean sock wrapped around your finger.
Worried about the chemicals/ingredients of dog toothpaste you find the pet stores? There are multiple DIY dog toothpaste recipes available online all of which contain ingredients that are probably already in your kitchen.
Thinking about using human toothpaste to brush your dog's teeth? Don't do it! Never use human toothpaste when brushing your dog's teeth- it contains ingredients that are harmful to your dog when ingested.
On to the actual teeth brushing:
We're new to teeth brushing, where do I start? Start off with letting your dog lick the toothpaste off your finger for a couple teeth brushing sessions. Graduate to rubbing their teeth/gums with your finger for a couple sessions. After that let them lick the toothpaste off the toothbrush for a couple sessions. Then you can try and brush a couple teeth working your way up each session to brushing more teeth. If your dog protests at a certain step then review the previous step. We want to make sure that it's a positive experience so always make sure to end any session with positive reinforcement i.e. treat, toy or attention.
My dog won't let me brush all his/her teeth! Don't get discouraged, if your dog is already comfortable with letting you brush only a couple of teeth at a time, do short sessions making sure to end each one with positive reinforcement i.e. toy, treat or attention and work your way up. There's no rush and no need to force teeth brushing on your dog; take your time and it'll pay off in the end!
How often should I brush my dog's teeth? Vets suggest daily brushing of dog's teeth but brushing 3-4 times a week will help prevent the buildup of plaque.
Are there certain areas to focus on when brushing the teeth? Yes! Make sure to get the canine's and the upper back molars where food tends to get caught.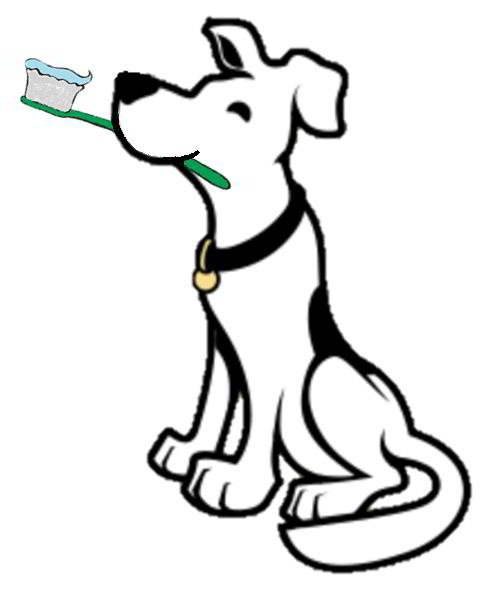 Lastly, the entire oral care routine:
Do I have to do more to maintain good oral health for my dog? Yes, in conjunction to regular teeth brushing you also want to get a veterinarian to checkout your dog's teeth. Some dogs even with regular teeth brushing will need a professional teeth cleaning to remove built up plaque. There are also more you can do at home to aid in good oral health, see question below.CB dog holding toothbrush
What else can I do at home to maintain good oral health for my dog? In addition to regular teeth brushing, you can feed supplements (check out your local pet store for options) or provide treats/chews that help reduce plaque buildup. When purchasing chews and toys make sure to take into account the size of your dog and how active of chewer they are. Not sure which one to get your dog? Ask your local pet store and they'll be able to give you the best toys for your dog.
Lastly and most important, make sure whatever your oral care routine includes, to make it a positive experience for your dog! Incorporate toys, treats and playtime as rewards and it'll make developing as well as maintaining an oral care routine a breeze!
Still have questions about dog oral health? Leave your comments below!