While they are tiny, these pests can cause skin discomfort and spread disease when they come in contact with your dog. Luckily, there are a few steps you can take to minimize their opportunities for contact.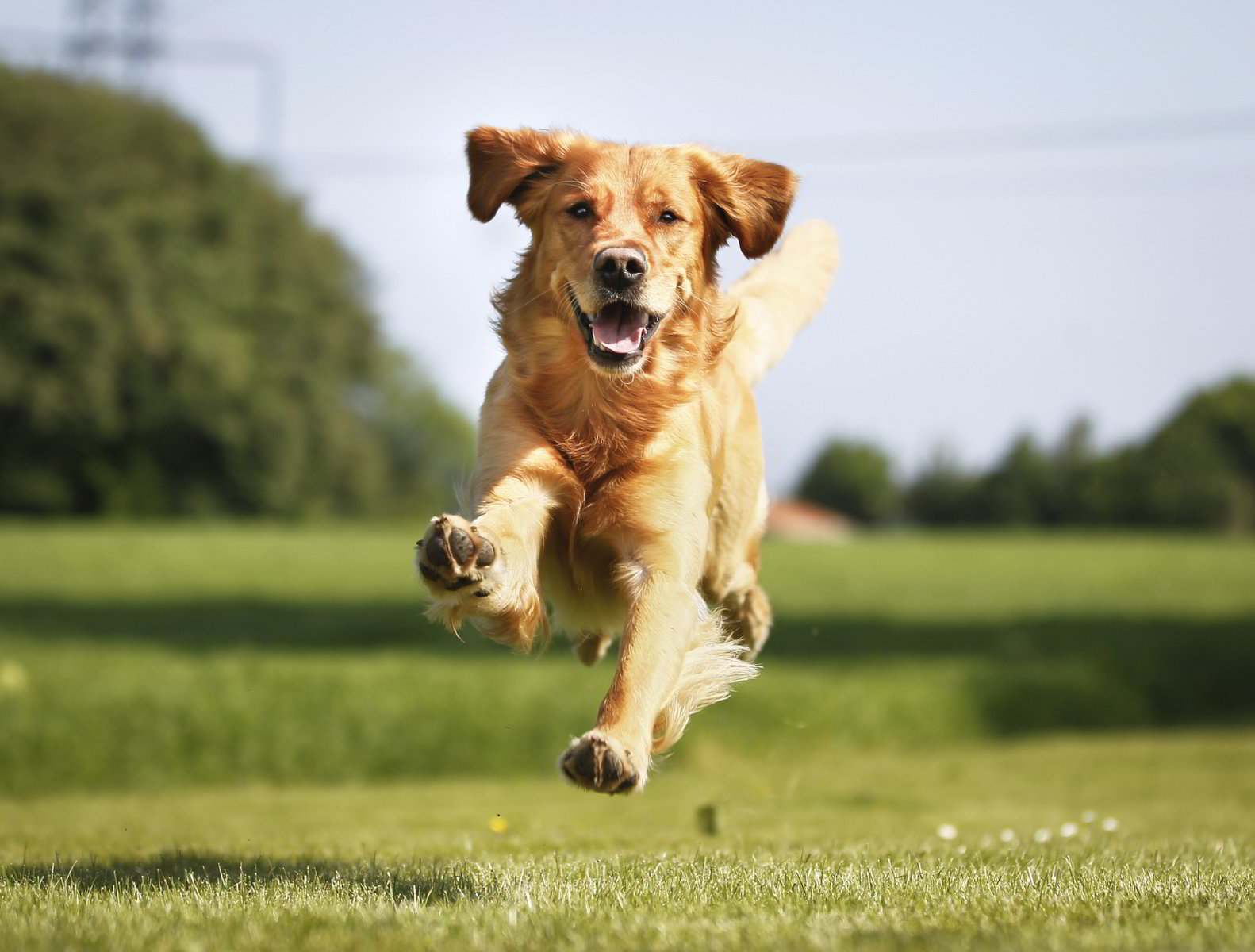 Spot TreatPurebred Golden Retriever dog outdoors on a sunny summer day.ments & Medication
Topical spot treatment products are effective at keeping ticks and fleas at bay for about a month. There are also oral medications that kill ticks and disrupt the life cycle of fleas. Using a shampoo or powder with medicated ingredients is also a good option, though it will need to be applied fairly frequently.
Consult your groomer and veterinarian before choosing any medicated product for your dog, as there are many on the market to choose from.
Lawn Maintenance
Animals such as skunks, opossums, raccoons, and coyotes can deposit flea eggs into your yard. Try to discourage local animal wildlife from trespassing on your lawn by installing a fence, planting garlic, or spraying a non-toxic repellant.
Ticks thrive in moist, wooded, grassy areas. To deter them from taking up residence in your yard, be sure to keep your lawn mowed, remove leaf litter accumulations, and prune all shrubs and trees.
Consistent Checks
Your dog cannot protect themselves against fleas, so it's up to you to keep an eye out for them. Turn them onto their back and check the warm and protected areas of their body. Fleas are approximately ¼ inch in length and red-ish brown in color.
Inspect your dog for ticks by checking between the toes, inside the ears, between the legs, around the neck, and deep into the fur. Look for a brownish insect about 2-6 millimeters long with a flattened oval shape. If you find a tick before it attaches, you've prevented a potentially serious illness. Immediately remove the tick by its head and dispose of it.
Grooming on a regular basis not only helps your dog avoid ticks and fleas altogether, but it increases the chances of early detection of the dangerous diseases they carry. Contact Central Bark to schedule an appointment today!