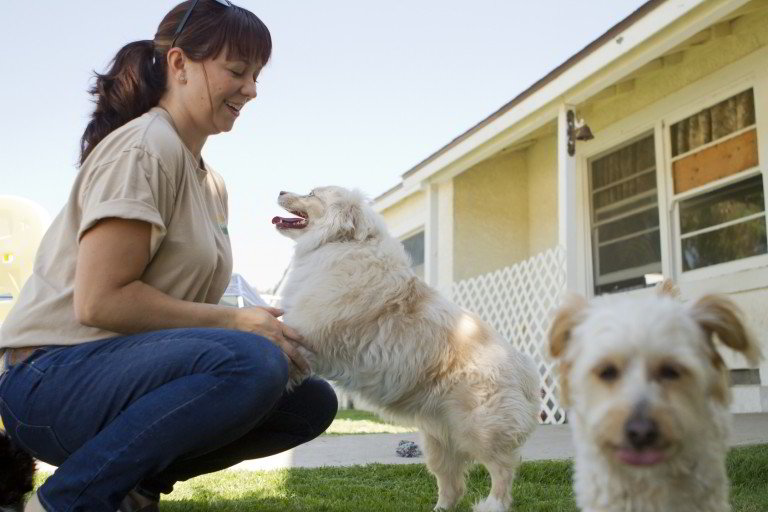 Health and Safety Standards
First and foremost, your dog boarders in Seattle should be dedicated to keeping your dog safe and healthy during his or her stay. On your first visit, they should require a temperament test to ensure your dog can get along with people and other dogs. They should also ask you for your vet records to prove that your pup is up to date on their important vaccinations.
Ask for a tour of the facility on your first visit, as well. The dog daycare and boarding areas should be clean and well-maintained. The fences should be secure and tall enough that even the most determined escape artists cannot jump over them. Day care groups should be separated by play style, so that large, energetic dogs won't overwhelm small or shy dogs.
Supervision
Careful supervision of dogs is crucial to any dog day care facility. Even friendly, well-socialized dogs can occasionally get into a disagreement. Day care groups should be under the constant supervision of at least 1 or 2 staff members.
If your dog will be boarding overnight, it isn't likely that a staff member will be physically present in the same room at all times. However, you can ask if there are webcams where you and the staff can monitor your dog.
Expert Staff
Pet Boarding ServiceWhen speaking with day care staff members, they should be knowledgeable and educated about their field. At the very least, staff members should be familiar with basic dog first aid, and staff members who are vet techs or dog trainers are a plus.
Many dog day care facilities offer additional services, such as Seattle dog training, grooming, and more. These are often signs that the staff has a well-rounded knowledge of dogs and dog behavior, and can provide for all your pup's needs. In addition, you can often get a discount on these services when combined with doggie day care prices in Seattle.
Communication
If you're looking for the best dog kennel in Seattle, communication is a must! Staff members should be happy to talk to you about how your dog did at daycare. They should also be open and honest about issues like minor altercations or health issues like a cough or runny nose. During your first visit, ask them how they deal with problems like dog fights or what steps they take to separate dogs who don't get along. The staff should also be happy to tell you about their dog experience and the continuing education of the staff. The more communication, the more you can trust that your dog will be safe and well cared for.