Greet and meet the positive way! By Ozzie Shwartz.

Hi, my name is Ozzie. I am 9 years old, a cattle dog and I love to go to the park! I love to fetch the flying green balls and I love to meet new doggies and humans! Every time I see a dog I wag my tail; I get so excited I just have to bark in happiness because I can't wait to play with them! When we meet, I sniff the other dog, the other dog sniffs me, then I send the universal doggie "come and play" gesture and off we go to have fun.
When I meet humans I do the same. I wag my tail, I sometimes get too excited so I bark and then sniff, and if I want to play I bow, I pant some and hope they will join me in the game. If you ever meet me you'll see that I love dogs and I love humans. My Mommy taught me from an early age that people, just like fellow dogs, are part of the pack and they are nice to have around. It's always good too when your human teaches you at an early age about good manners around other dogs and humans.
Not all dogs are as well conditioned to human presence as I am. Dogs, just like humans, have their own personality. Some are outgoing and confident, like me (I'm a bit of a show off too if you want the truth), but some are shy and nervous around other dogs and humans. Some dogs have had bad experiences from being strays on the streets or being abused so they've become timid and suspicious of any human contact. I know that because I meet them when I go for my walks and when I go to the park. These dogs just need a little extra care and attention so they can learn to trust again.
I would like to feel that all dogs are friendly but I also understand that some dogs are not sure of my intentions, and I think it's the same with humans meeting new dogs. Just like humans dogs use body language in order to communicate our emotions and intentions. Ears to the side, hackles up, trembling, glancing to the sides, growling, showing teeth are signals that we do not feel comfortable with intrusion to our personal space. When we are on a leash our personal space is even smaller and some of us can be unpredictable with humans we do not know.
Best way to make friends with us doggies is first making sure to ask the dogs' human if it's OK to get close to their dog and if it's OK to pet them; they should make it clear it is safe. If you know dogs, then you know we sniff everything and we know a lot about the world around us just by sniffing it. I love to sniff and when I meet and greet I would love to smell you if you let me!
Here's my advice to you on meeting a new dog:
Crouch instead of stand, avoiding direct challenging eye contact, turn to the side instead of a frontal posture and let the dog smell you. All these moves will be talking the dogs' language saying, "I don't mean troubles." These things are all important when getting close to a dog with a non confrontational body language, as described above, and will be easier on the dog. These moves are the best for making the dog feel OK with your presence. That's what I do with new doggie friends I meet and also humans.
Everyone loves a bit of attention and we dogs are no exception. Petting us however sometimes should be done with caution. Some of us have had bad experiences in the past and a hand reaching for us can appear threatening. If we have suffered at the hands of some less kind humans, then it's better to skip the petting part until you've won our confidence. So instead of petting the dog's head straight away, try petting the side of their body or chest… and only if the owner agrees to it. Any sudden movement can make a timid dog feels uncertain and unexpected as well.
Meeting new dogs and humans is so much fun for me! I know greeting them in a positive way is the key to happy times together! Thanks for reading my blog and I hope to write more soon. And of course, thanks to Hertzi for translating.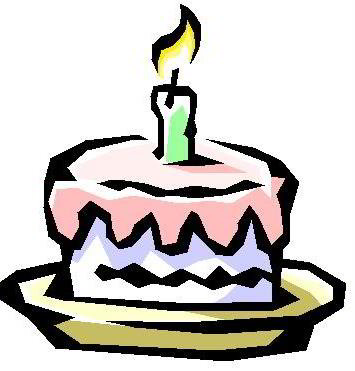 News from Central Bark!

Birthday for bowser
Central Bark is pleased to announce we're partnering with a local bakery to provide birthday parties for your dog. If you're interested, let us know, and we'll put our noses together to figure out what makes your tail wag.
We're considering expanding services…
…but first we want to know what YOU want. In the poll box on our blog, please vote for services you'd be interested in seeing us provide. You can make as many selections as you want. You get to help guide Central Bark's future by telling us what's important to you!
Plan ahead for the holidays
As you make plans for the holidays, be sure you get your reservations in for doggie boarding and grooming at Central Bark. It's a great convenience if you're leaving town, or if your pooch needs a spruce-up for that holiday party. Overnight guests also get doggie daycare as part of the cost for boarding, so it's a thrifty way to make your dollars stretch. Don't wait until the last minute; it's our busiest time of year!