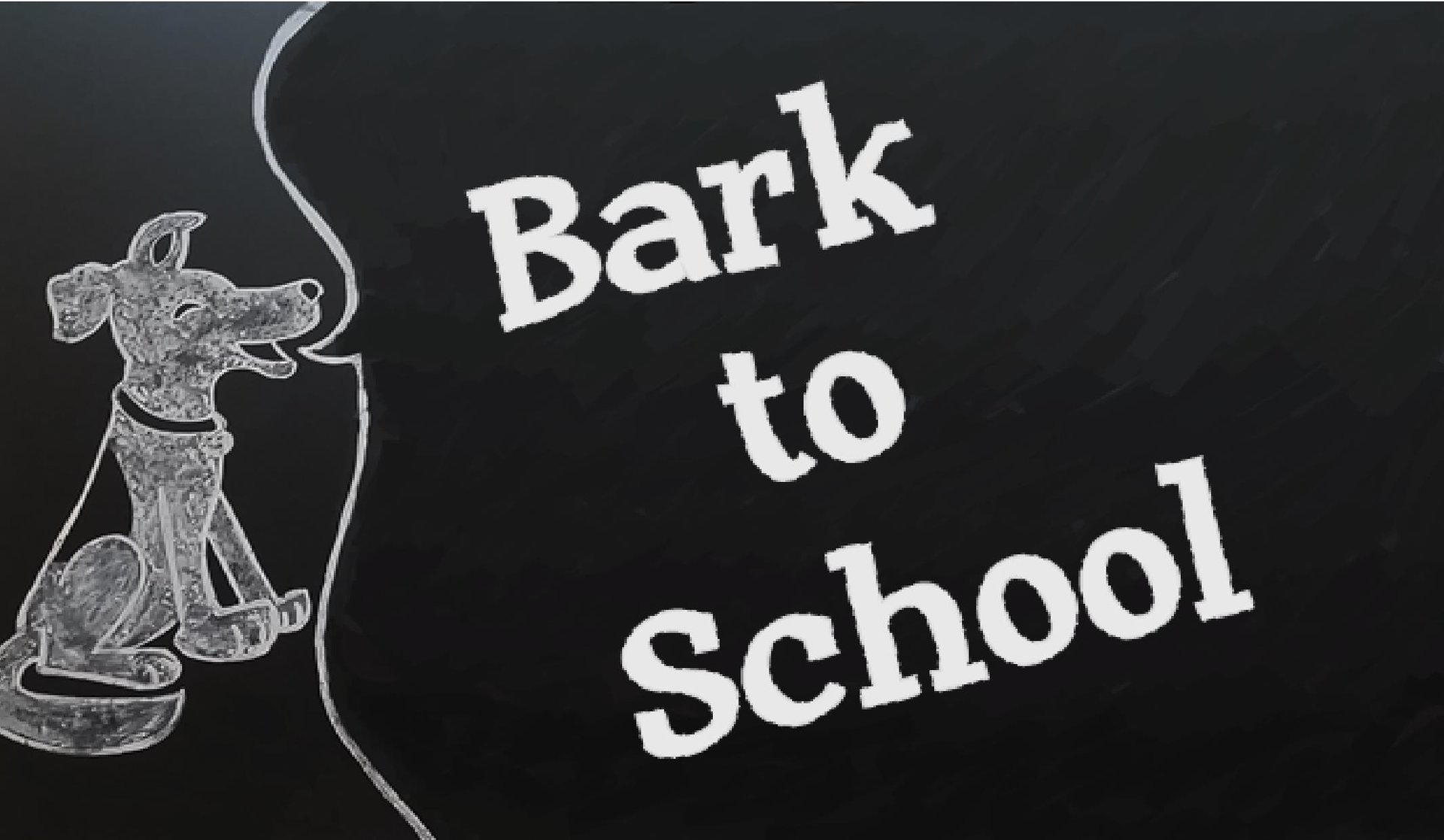 So parents when you're buying all the school supplies for your kids, let's also think about gearing our four-legged kids to get ready for their 'bark' to daycare!

If your pup has never gone to daycare, there's a couple additional steps you should be aware of. Most daycares require some sort of behavioral evaluation or interview for new dogs before they can come in. Plan ahead of time for this and call ahead to set up an appointment as well as know the requirements the daycare has. These tend to book out 2-7 days ahead of time so keep that in mind when you're planning.
For both 'freshmen' and 'senior' daycare dog goers it's important to make sure they are up-to-date on all vaccines, flea preventative and/or fecal tests. Call the daycare ahead of time to make sure they have all the records and if something is missing call your vet to get it taken care of. There's nothing worse than dropping your pup off for the day and then learning they cannot play due to an expired vaccine.
Now you're ready! Your pup rocking their new collar, ready to make some new friends or see some old ones. There might even be a teary goodbye the first day but you'll be reassured when your pup is passed out on the car ride home that they had a blast at daycare!